Clipping path edits are now available at RetouchUp.com.
These edits aren't just useful for catalog work!  Clipping paths are used for innovative collages and posters, and even used for some pre-production on acrylic statuettes or other photo products.
Our clipping path edit selects a subject from their background, while preserving hair and other details to the best of technological capability.  All returned as a .png with transparent background, within our amazingly low turnaround time. 
To order a clipping path edit, start a new order like always, then select and upload your file, then click "add instructions and confirm order".  You'll see a page like this: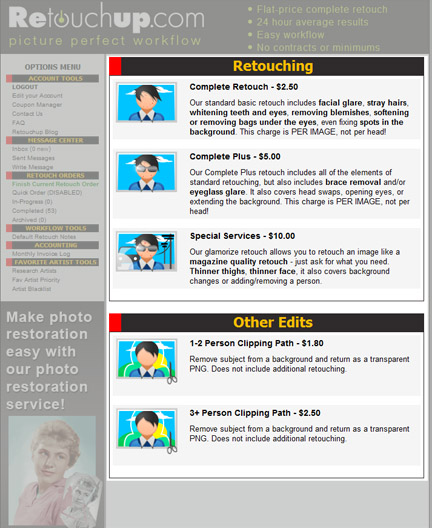 Select the appropriate clipping path type.  You'll then see this page: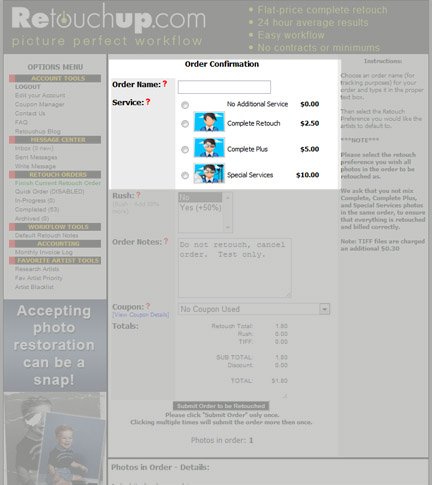 Now, this page should look familiar as it's similar to the regular ordering page – if a clipping path edit is the only edit you need, you'll want to select "No Additional Service" – this leaves the edit pricing with just the clipping path alone.
*IF* you'll also need retouching done to the image, you'll want to select the appropriate retouching category below.  We have a low-cost clipping path service, and if additional retouching is required, you can order it here by choosing the appropriate retouching service and typing in your instructions below.
Try out our clipping path service and find out if we can make life easier for you! 
Thanks for working with us.