by Gary Poole, Color Division Manager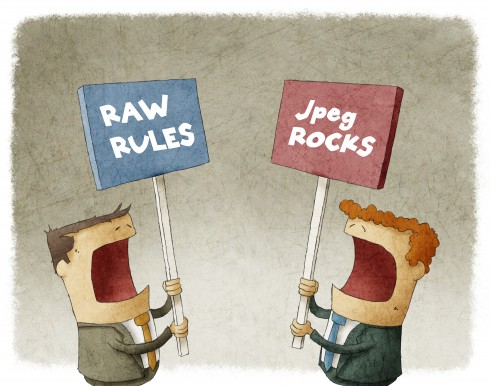 RAW versus JPEG is an ongoing debate among professional photographers. The discussion can get as emotional as disputing Ford versus Chevy, Yankees versus Dodgers or Nikon versus Canon.  The truth is in some situations JPEG is perfectly fine while in other situations shooting RAW is the better option.  While many people argue that RAW files take up so much room on a card or a hard drive it would be wise to put this in proper perspective.
Image storage has never been cheaper. Consider that a 3 TB external hard drive that can hold countless thousands of RAW plus JPEG images is less than $100.00 and that a 32 GIG CF card is also less than $100.00 and both still cost less than the typical price of 20 rolls of professional film. For me file size is a very minor consideration.
As a color editor I would like to concentrate on the superior ability we have to properly color balance RAW files as well as the flexibility to recover highlight details that are overexposed. JPEGS contain less data than the RAW file and overexposure of more than 1/3 stop and incorrect white balance cannot always be adjusted to a natural color and texture.
In photo 1 the white point of this RAW image is extremely yellow. If the only file saved was a JPEG it would be unusable as a normal portrait. See the adjusted JPEG file compared to the corrected RAW file (I had both files).

In photo 2 the original RAW file was a bit overexposed and there is loss of detail in the whites and the background area. The corrected RAW file shows good detail in both regions while the adjusted JPEG is still blocked up lacking any texture and detail.  Also note how the flesh tone is blotchy in the adjusted JPEG.     

We created the Color Correction Division over 2 years ago to offer a low cost option for your RAW conversion with fast turnaround time, usually 36 hours or less. Since very few labs offer a RAW file conversion service this is a very economical way to get the best color and exposure possible from your RAW files. We return HI-RES jpegs or .xmp files on request.
Imagine the benefits of having color corrected files. You can create a new retouching order right from these JPEGS. There is even a way to create a new order in our system without even having to download the new files.  You can also use multiple labs for different products and have color and density that is a virtual match. Also most labs give a substantial price break for pre-corrected color.
We realize that color preference is very personal so we created a unique color profile system that allows us to have your images and a description of your preferences stored in our database. See Photo 3. You can select this color profile each time you upload a color correction order. This way your color tone and exposure stay more consistent no matter which color artist is working on your order.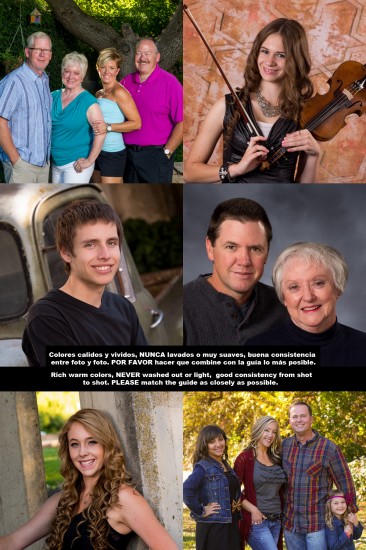 If you have never used our color correction service you have 25 FREE corrections in your account automatically. We invite you to test us out. If you have never shot RAW you may want to consider this option.
If you have any specific questions regarding our color correction service or about RAW files or how we can help you integrate color correction into your workflow, please contact me directly.
Thanks so much for using RetouchUp.com