You can now add multiple credit cards to your account and choose one to be your default card. To add more payment options, login to your account, click MY ACCOUNT and then click PAYMENT OPTIONS.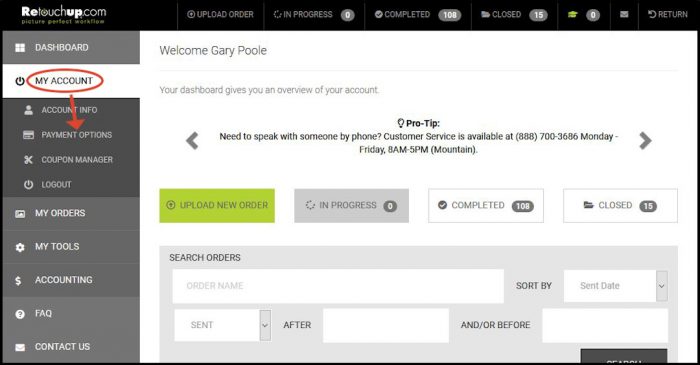 Below is a test account to show how multiple cards will appear in your account. Click the yellow "Make Default" button to change the primary card used for monthly payment. You can change this at any time.
To remove a card, click the red "Delete" button. Please note, there must be at least one card in the account. To add a new card, fill out the information beneath ADD BILLING INFO. Upon completion, click the dark-gray "Add Billing Profile" button.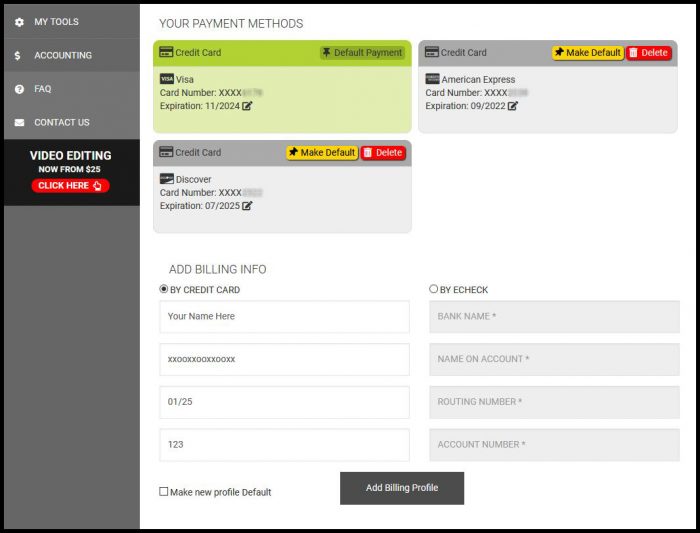 Yes, Your Payment Information Is Secure
RetouchUp uses Authorize.net (and has since 2014) to protect our clients' payment information. When you enter your payment information, Authorize.net immediately stores it and gives it a special identifier for security. We want you to have peace of mind so all traffic between our servers and your computer is encrypted. We do our best to follow recommended security measures for any company accepting payment information, like performing quarterly information security audits. Your continued privacy and security are high on our priority list!
Your RetouchUp Team