Revisions are a normal part of the retouching process. We have recently made a change to the rework procedure to simplify the process. To rework an order, select the "REWORK ORDER" tab on the order page.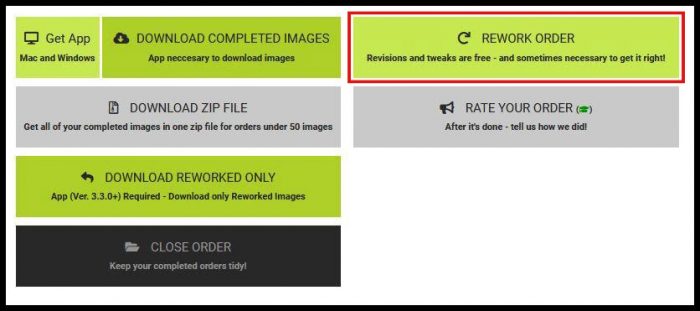 This will now bring up a new option for you to rework either specific individual photos or ALL PHOTOS in the order.

If you select "Rework Individual Photos" you will be able to add notes under the photo or photos you wish to return. Any unmarked photo WILL NOT be returned.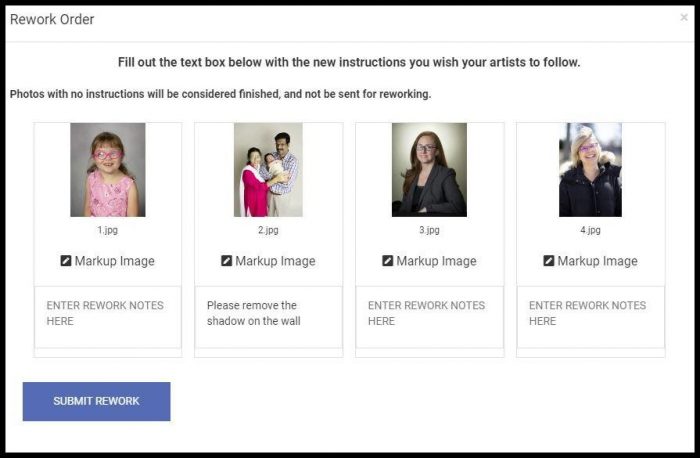 Within the individual photo rework option you can use the Markup Image feature to highlight a specific request. This tool can be used to circle or mark specific areas to be addressed. Please add all supporting text in the text box NOT on the markup. The text must be added before using the Markup tool.
If you select "Rework All Photos" you will get one text box to add general instructions that will apply to ALL photos. This should only be used when general instructions can be applied to an entire order.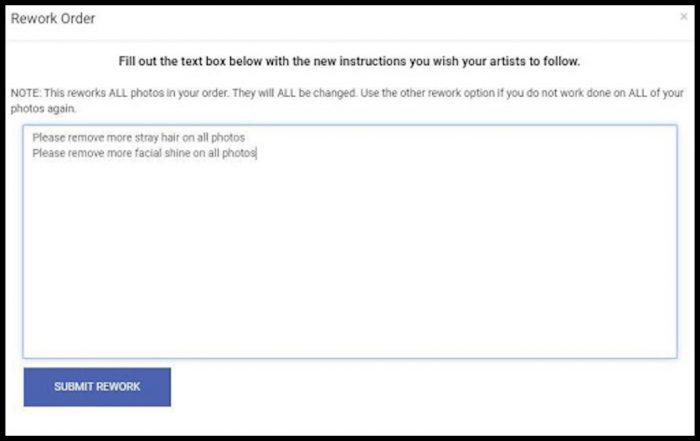 In the rare case you feel an order should be started over, we prefer that you reach out to Customer Service and they can work with you on how to proceed. We always have the original un-retouched images on file so there is no need to place a new order. 
Please reach out to us directly if you need specific help with the rework process or any other questions about our system. We are here to answer your questions and help you any way we can.