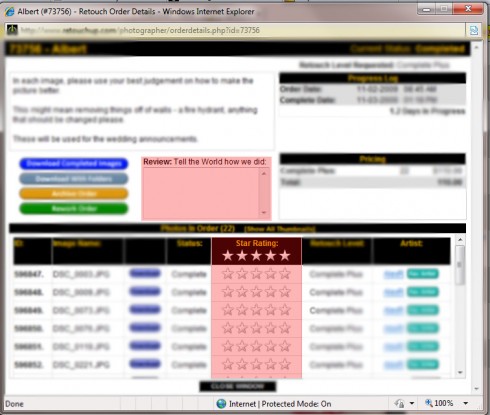 On every order you place, and even on each image, you have the ability to give a rating.  Each of these ratings and feedback are reviewed by a member of our staff.  All textual feedback is read personally by our president.  In addition, all textual feedback is available for the artist who did your work to read.  All star ratings are tracked on a per-artist basis.
Or, in other words, your feedback matters!  When you take the time to share your feedback, it has an impact from artist to president.
Consider the brief moments it takes to leave meaningful feedback as sharpening the axe, or oiling the gears – it helps your artists perform their best.