By: Gary Poole
Here Comes The Sun : Retouch Level, Special Service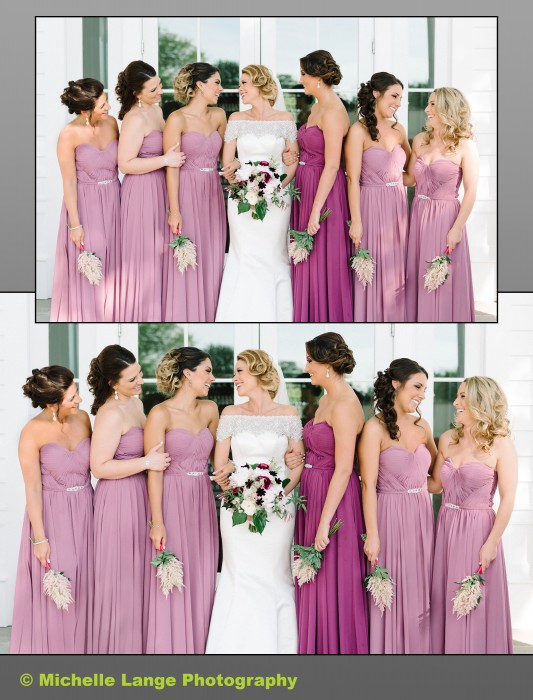 Without light, photography as we know it would not be possible. Controlled light is what allows us to create beautifully executed studio or outdoor portraits and wedding images that enhance the bridal gown with great detail and precision. Uncontrolled light can create a real disaster such as extreme over exposure, unintended lens flare, hard shadows and light spots.
While most of the time we can control these lighting issues, there are times that the sun will suddenly appear in the middle of a session. There's no need to stress over that scenario as we can quickly improve or repair most problems caused by glare, flare, sun spots or shadows.
These beautiful portraits of a lovely bride and her bridesmaids were created by Michelle Lange. Unfortunately the sun came out at just the wrong time to create those unwanted sun spots on the faces and gowns. However, Michelle could continue to shoot with confidence knowing she could simply send those files to RetouchUp.com  and we could remove the sun spots quickly and at a great price too.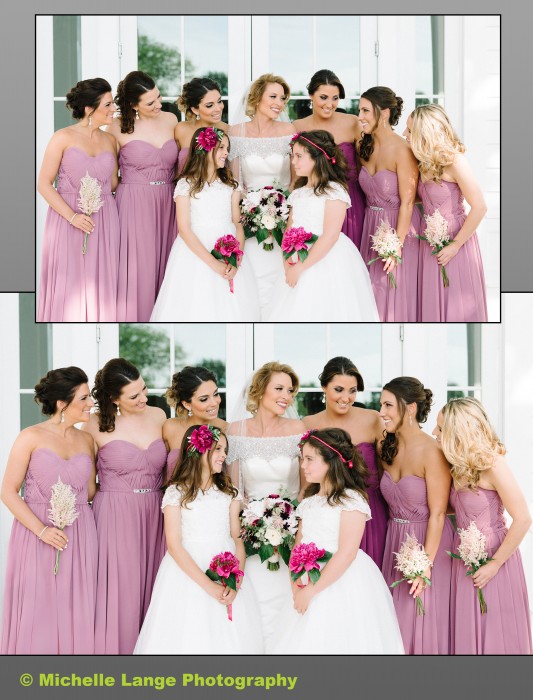 Besides sun spots, we can retouch other light related problems as well. Glasses glare, shadows on the backdrop or wall, lens flare, light reflections even strobes and umbrellas in mirrors or windows. Some of these may require a higher level of retouching depending on the severity of the issue. See our sample galleries on our home page for a few examples.
Let us help you with those time consuming retouches to keep you doing what you do best.
Thank you for using RetouchUp.com