By Gary Poole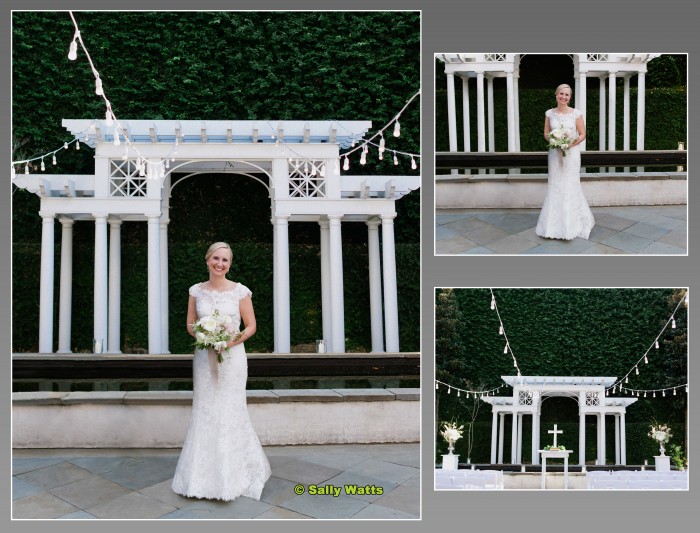 The wedding day has finally arrived.  You are prepared. You brought extra memory cards, extra cameras, duplicate flashes even bottled water to keep you cool. You are confident that you have the shot list almost memorized so you are all set. 
There will be inevitable additions, deletions and changes to those pictures the families have requested. Often confusion and misunderstanding can occur in the hectic activity of the wedding day.
Such was the case for Sally Watts, Charleston, S.C. based wedding photographer. I would like to thank her for allowing us to share her story. 
The bride's mother reminded Sally of all the family members that they wanted to have formal pictures taken with. She added, " I want a nice picture of the bride in front of the white pergola" that was to be the backdrop for the ceremony. There was a really nice photograph taken but on viewing the previews the mother said "No, not like this, I expected to see the whole pergola, that's what I wanted." 
Sally immediately remembered taking a distant shot of the pergola and sent the picture of the bride, and the pergola to RetouchUp.com and requested the Special Services retouch level.  For just $10.00 Sally was able to save the day by giving the bride's mother what she really wanted.
Every event or session will have some form of unwanted detail, whether it is flyaway hair, bad complexion, or that waiter that stepped right in the field of view during that perfect shot. RetouchUp.com can quickly repair those unwanted elements in the photographs and keep you behind the camera where your time is the most profitable. 
Let RetouchUp.com write a happy ending to your story.